Go From Giving Ho-Hum Gifts to Presents That Marvel and Delight (Easter Follow-Up)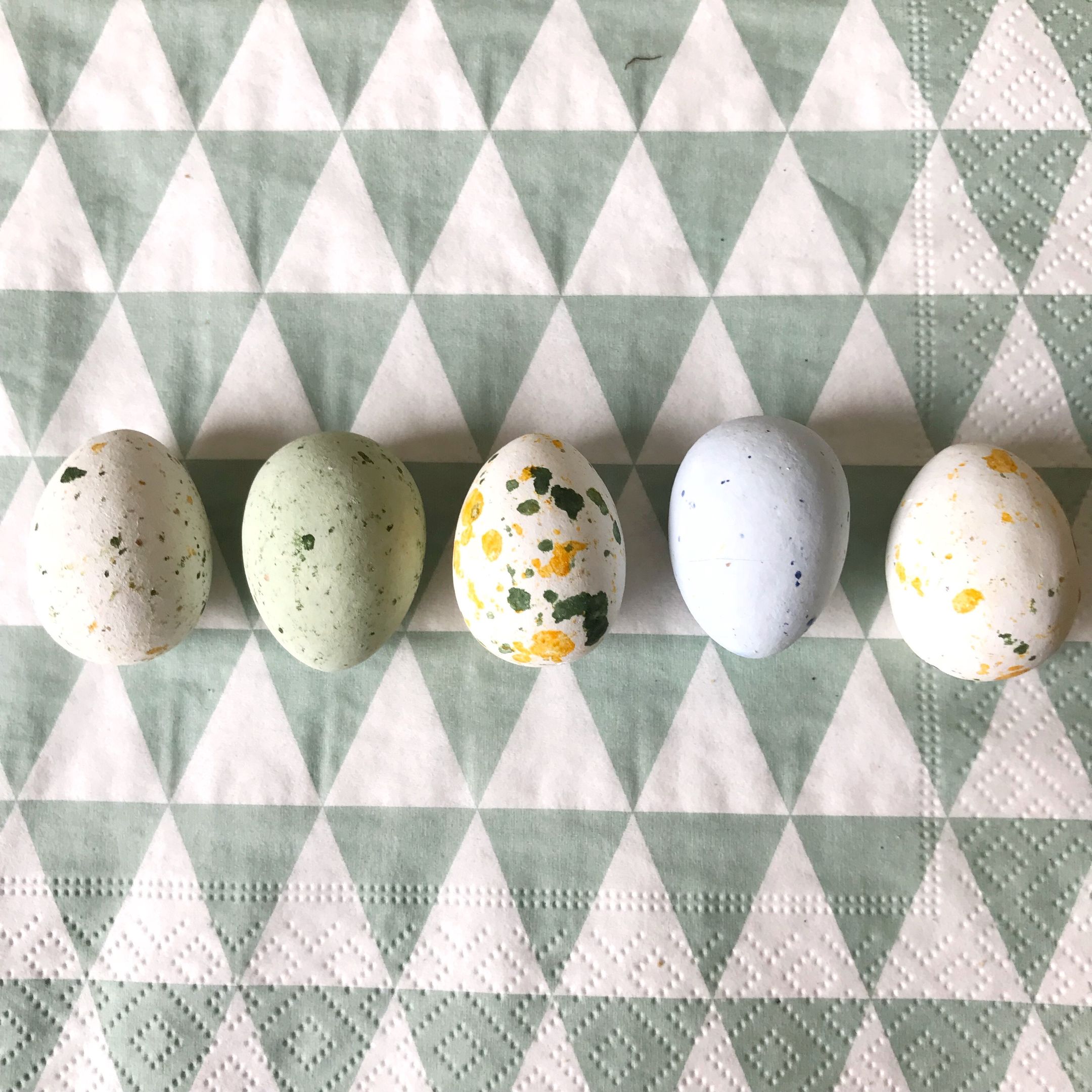 In my previous post I hinted at why the giant chocolate egg I got for Easter years ago was the perfect gift for me.
The reason it was spot-on is that it represents 4 key strategies that can help anyone become a more thoughtful gift giver:
1. THE ELEMENT OF SURPRISE
We do an Easter egg hunt for the younger kids, but the grown-ups in our family don't exchange gifts for Easter. I really wasn't expecting a present on Easter Sunday, that's why it felt extra special.
> You don't need to stick to "traditional" gift giving occasions only (birthdays, Christmas, Hanukkah, Easter, anniversaries, graduations…). Why not surprise someone with a "Just Because", "Thank You" or "Thinking of You" gift out of the blue. Showing your love when it's less or least expected can turn a regular day into an extraordinary one. And your loved one will feel doubly appreciated.
2. CHANGE THINGS UP
Yes, the go-to gift for Easter is chocolate. But often the gift consists of beautifully wrapped mini eggs, cute chocolate figurines, or pralines. So even if I'd been expecting an Easter prezzie, I still would never have seen my giant Easter egg coming. That made the surprise even more delightful.
> Your mother-in-law loves flowers, so each year you give her a beautiful bouquet for Mother's Day. Next time, get her tickets to the tulips show at the local botanical garden or the ikebana exhibition featuring paintings with stunning floral arrangements instead. And by all means, if it's in the budget, you can combine both and still get her a bouquet as well (I call this duo gifting, and the possibilities are endless).
3. WHAT DO THEY LIKE?
My Tante Maria (the aunt who gave me my giant egg) is a dark chocolate gal herself. While I'm not one to turn down any kind of chocolate, my absolute favourite is milk chocolate. Would I not have been pleased if the egg had been dark or white chocolate? Of course I would have been chuffed (again, that egg was a work of art!). But getting the milk chocolate version showed that Tante really gets me, and that made the surprise extra meaningful.
> Just like some people struggle with appreciating another person's outfit because it's not to their own taste (but stylish nevertheless), it can be surprisingly hard to set aside personal preferences when selecting a gift. This might seem obvious, but if you are a decorating minimalist and your best friend is all over bohemian chic, then do get her that vintage Marimekko cookie jar in the bright orange-yellow-red pattern she will love, and leave the one with the single narrow blue stripe in the store.
4. MAKE IT MEMORABLE
Granted, food gifts get eaten quickly, so they won't be along for long, but boy, I will never forget my beautifully crafted magical egg. (Bonus tip: Take a picture of edible gifts you love as a fun keepsake.)
> Choose your gift with care. Make sure it has your recipient's name written all over it, that it's something that makes them laugh out loud each time they see or use it, or something that truly touches their heart, and they will be thinking (and talking) about it for years to come.
Keep these 4 strategies in mind, and you are well on your way to go from giving ho-hum gifts to presents that marvel and delight.
BONUS = THE FEEL-GOOD FACTOR
Don't underestimate what you get out of it yourself. Because when you surprise someone with a gift that knocks their socks off, it will not only thrill your recipient. You'll definitely get a buzz out of seeing how much they love it too. After all, the best gifts are those that warm two hearts.